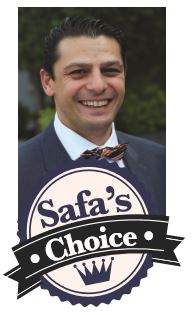 Legend says mangoes were created from the heart of a young and beautiful girl called Maria. Maria heard her true love was dying by the river. She ran to him, distraught, to hug her true love as he died. One day Maria returned to the place where her love had passed, falling asleep on the very spot. She was never seen again, and in her place grew a bountiful tree laden with fruit in the shape of a golden heart, the Mango.
I was introduced to Bundaberg's world famous Ginger Beer when I was 10 years old. It was love at first taste and it's still a favourite today, especially as a mixer. Bundaberg Brewed Drinks has now introduced me to its new drink, the Bundaberg Tropical Mango. I have always loved mango and after four days of brewing, this refreshing summer beverage is sure to tantalise your taste buds. It's ideal for the generation of Millennials who are seeking new beverage experiences and flavours in a category that has seen only slight growth. Bundaberg's unique range puts them in the perfect position to meet the needs of these young consumers.
Bundaberg Tropical Mango has a bold taste profile and is expected to perform well nationally. Bundaberg has offered some interesting stats: 72% of consumers agree that fruity and unique flavours are the most appealing CSDs.
Premium drinks is a concept that has influenced change in consumer perceptions in other categories including spirits, beer, and fast food. Similar changes are occurring in soft drinks, with adult consumers seeking premium products – a bit more special than an everyday soft drink, a drink to be savoured. Because of this, consumers are looking for brands that are authentic. Consumers are also drinking less but better quality, and this is driving the adult premium/ craft category with strong growth over the past three years from 5.6% share (MAT 21/6/15) to 7% share (18/6/17) of total CSD (Source: Aztec scan data).
This shows us there is more to come for the category. Well done Bundaberg, keep up the innovation! Contact your preferred Bundaberg Brewed Drinks distributor to order Bundaberg Tropical Mango today. www.bundaberg.com