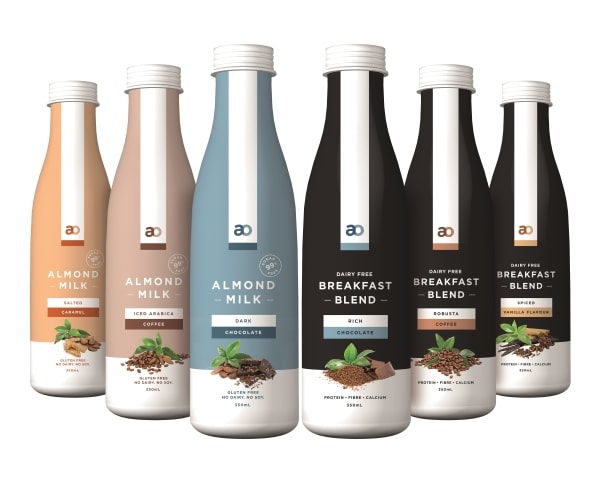 New plant-based drinks for life on the go

AO is a new range of plant-based drinks from Freedom Foods Group designed for life on the go. We've mixed the nourishment of plant with enticing flavours to make our plant-based drinks. They're free from hidden nasties, full of flavour and give you the boost you need when you're on the go.
AO Breakfast Blends are made for mornings on the run. Available in Robusta Coffee, Rich Chocolate and Spiced Vanilla Flavour, AO Breakfast Blends are high in fibre and a provide source of protein that won't leave a hunger lingering.
With only one gram of sugar per 350mL bottle, AO Almond Milks are a lower sugar and lower calorie alternative to regular flavoured dairy milk. Available in Dark Chocolate, Iced Arabica Coffee and Salted Caramel, AO Almond Milks are a perfect guilt-free treat that will satisfy the taste buds and leave you feeling light.
For more information contact info@freedomfoods.com.au or call 1800 646 231