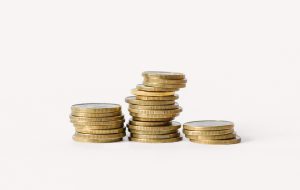 A law from 1965 regarding some 5o cent coins, was invoked by a service station and has caused one woman some anger over the issue.
Amy Dee, a customer at the petrol station in Adelaide wrote on the store's Facebook page after the cashier refused to accept her payment in silver change.
Ms Dee wrote that she had tried to purchase a few items from the store with $10 worth of 50 cent pieces but her payment was not accepted.
The service station replied to Ms Dee's message, citing the Australian Government Currency Act 1965 which says that there are restrictions to maximum payment amounts made with coins.
"If using 5c, 10c, 20c or 50c coins, coin payment cannot exceed $5. If using $1 coins, coin payment cannot exceed $10. If using $2 coins, coin payment cannot exceed $20," the store wrote.
Anything outside of those parameters are not considered as legal tender.