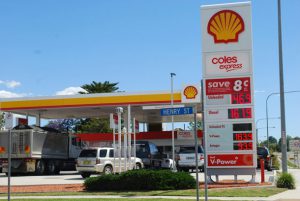 The Australian Competition and Consumer Commission (ACCC) has accepted a variation to an undertaking provided by Coles in 2013.
The variation related to Coles' shopper fuel discount offer, which ACCC investigated in 2012-13 as to whether such large discounts (up to 40 cents per-litre) were anti-competitive.
The change will allow Coles to fund shopper docket discounts from outside of Coles Express.
The ACCC said Coles Express will no longer operate as a fuel retailer.
"The variation follows Viva Energy' and Coles' recently restructured commercial arrangements in relation to Coles Express service stations," the ACCC said.
"Consumers can continue to redeem Coles' shopper docket discounts at Coles Express service stations, and petrol discount offers linked to supermarket purchases will remain limited to 4 cents per litre."