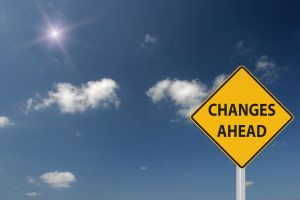 In May this year, a group of retailers and suppliers attended the UCB Study Tour of Amsterdam, UK and Ireland. The idea of the study tour was to understand the emerging trends and speak first hand to retailers who have moved aggressively into the food space while maintaining successful businesses.
What was evident on the trip is that while the migration into food has been pronounced, traditional Convenience still prospers on the back of store format changes and greater presence through the store. The retailers we spoke to, especially in Ireland, highlighted a need for a balanced approach, one which delivers foot traffic drivers while maintaining an impulsive presence. After visiting nearly 60 stores across the three countries, I worked through what, in my belief, were consistent themes of the success of Convenience in these markets.
• Stand-alone specialist formats continue to grow in numbers and is enhancing the overall 'convenience offering': Many Convenience-style formats were evident, especially in London and Dublin, and like Japan there were retailers extending the boundaries of formats relevant to the area.
• Retailers, both stand alone and forecourt operators, continue to develop 'own offers' while also including specialist QSR operators: Retailers were engaging shoppers and building credibility through known QSR brands, while developing their own fresh, deli-style offers. This was particularly strong in Ireland, especially Applegreen, which in some cases had up to three different offers.
• Hot Coffee exposure with either multiple units and/ or locations as well as investment in new equipment: Hot Coffee was a real hero in stores, and certainly was a major part of the Convenience culture. Convenience retailers have invested heavily in having the right equipment: one retailer even quoted double digit growth from putting more up-market white machines in store.
• Cold unit equipment has 'unnoticeable doors' creating a cleaner look within store, while maintaining efficient use: With rising energy costs, Amsterdam Convenience and Grocery stores had invested heavily in slimline doors, creating the impression of open cabinets both in main fridges and impulse coolers. Issues with energy and its efficient use, and the opportunity for this to expand into fresh categories, is particularly important.
• Use of 'non-standard' merchandising displays creates a unique experience and full look without huge stock weight: Displays that were not full of stock were still really appealing by the way that they were merchandised. Non-standard displays supported normal shelving, however they were often in prime locations and carried both fresh and impulsive lines.
• Impulse units feature heavily throughout the store, especially the queue disrupter which features a lot of the current range: While developing the food/fresh offers retailers were mindful of not walking away from the more traditional categories, especially impulse items. What we did see is rationalisation of what we would call 'normal' space and more engaging allocation around the store and especially at the front counter with the queue disrupter.
• 'Zoning' of stores to distinguish Food Service areas (generally with seating) and traditional convenience: With the heavy focus around food, retailers were continuing to zone their stores, especially with the inclusion of seating around café/deli areas. Also trending was the split of food offers with seating and traditional convenience, especially in those sites that had a fuel offer. This moves customers who don't want merchandise in and out quickly, while allowing for shoppers to browse and eat.
• Bakery Snacks placed in prominent impulse areas of the store and often associated with a Hot Coffee offer: In key locations, products like muffins, donuts and croissants and the strong link with coffee drove high levels of cross category sales. On top of high impulse/ engagement opportunities within the store, this was one key to category success. I appreciate that the display units were unachievable in Australia, but we still can learn from taking products from behind the display counter case and making them more accessible (pictured below).
• Clear meal deal offers with a simple value message and often merchandised in the same area or with POS highlighting offer: Meal Deals continue to be a big part of the Convenience offer focussed around sandwich, snack and drink with a low entry point of between £/3.00 – £/4.00. What retailers were trying to do was have two levels with a premium offer, sitting around £/2 higher with better quality fillings.
• Meal solutions continue to broaden across the three main day parts, with breakfast and dinner having greater representation than before: While still at low penetration here in Australia, meal solutions continue to expand in these markets. Healthier snacking solutions were also prominent, so customers could essentially engage the C-store for all meal and snack solutions daily.
In summary, I believe that here in Australia at the moment we are part of the way on the journey, in terms of the amount of investment in new formats from many retailers. I love the new concepts and the fact that retailers are trying to do their own thing, to create an identity and move away from the fuel focus. We can certainly learn from overseas and local experiences and continue the growth of the convenience channel.