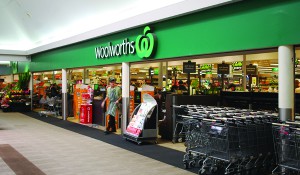 Ahead of a restructure to staffing and store layout, Woolworths is planning to spend around $10 million on training.
According to News.com.au, the staff will be trained to better assist customers within the supermarket as well as helping shoppers decide on the best cut of meat and how it should be cooked.
Amongst the updates, two new departments will be created- fresh service and fresh convenience.
News.com.au said Fresh service will focus on service at the deli, butcher and seafood counters, while Fresh convenience will focus on dairy, eggs, pre-packed meats bread and meal solutions.
Woolworths managing director Claire Peters said: "Over the last few years our customers' needs have changed, but the way we have been operating our stores has stayed the same".
"With customers' ongoing expectations in fresh food, and more shoppers looking for increased convenience, our stores need to deliver the best possible customer experience," Ms Peters said.
"We're introducing a new store operating model which will empower our teams to be more customer-focused than ever before.
"For our team members in store, it means more skills, training and opportunities to progress.
"All team members will be fully supported through the restructure of our store operating model, and those impacted by role changes will be provided the opportunity to apply for new roles in the revised structure."