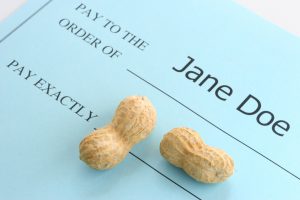 The Fair Work Ombudsman (FWO) has taken legal action against a petrol station on the NSW Central Coast for allegedly underpaying two migrant workers over $50,000.
The petrol station owners Kamaldeep Singh and his wife Uma Singh will face the Federal Circuit Court in relation to the underpayments.
The FWO alleged that Mr. Singh's company, Sinpek Pty Ltd failed to pay minimum rates to two workers for ordinary hours; penalty rates for overtime, weekend and public holidays; shiftwork loadings; and various leave entitlements under the Vehicle, Manufacturing, Repair, Services and Retail Award 2010.
"It is alleged that from May 2015 to August 2016, Sinpek underpaid the male employee $28,157 and the female employee $24,607" the FWO said.
FWO Sandra Parker said inspectors investigated Sinpek after receiving requests for assistance from migrant employees.
"The Fair Work Ombudsman prioritises matters involving the alleged underpayment of visa workers as they can be particularly vulnerable in the workplace and reluctant to complain. These vulnerabilities can unfortunately be exacerbated when the employer is from the same cultural background as the affected workers," Ms Parker said.
"All employers must pay migrant workers the minimum wage rates that apply to all workers across Australia. Any workers who are concerned about their wages or entitlements should contact the Fair Work Ombudsman."
"Sinpek faces penalties of up to $54,000 per breach and up to $27,000 for record-keeping and pay slip breaches, while Mr and Mrs Singh face penalties of up to $10,800 per breach and up to $5,400 for record-keeping and pay slip breaches," FWO said.