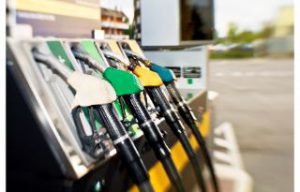 Consumers are finally beginning to see a drop in petrol prices, sparked by a sudden and drastic drop in global fuel demand.
Incredibly, a petrol station in the south-west Sydney suburb Earlwood was selling E10 yesterday for just $0.49 cents per litre (cpl).
Today's average in Sydney is also promising, with the lowest price of unleaded (according to Fuel Watch) $0.84cpl. The average at $122 is down $1.57c.
Motorists in Adelaide are also getting a reprieve, with the Royal Automobile Association (RAA) putting the average price at just $0.90pl.
In Western Australia, too, prices are modest. The cheapest there was $0.93cpl and the highest $1.37cpl.
In Melbourne today's average was higher at $130cpl, the cheapest more in-line with other states at $1.02, the highest considerably pricier at $145cpl.
While Brisbane was also on track with an average price of $107.4cpl, according to RACQ.
The drop in prices comes three weeks after C&I reported a drop in global demand due to Covid-19 and a stoush over supply between Russian and Saudi Arabia had substantially driven down prices and that prices could fall below $1 per litre in Australia.
Global price drops typically take two weeks to flow on to consumers at the bowser and both the ACCC and the NRMA have been outspoken on retailers not passing on the price drop to consumers over the past few weeks.