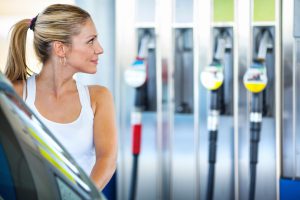 The Australian Competition and Consumer Commission (ACCC) September quarterly report on Australia's petrol industry revealed motorists can save money by buying petrol at the peak of the price cycle.
ACCC chairman Rod Sims said: "Motorists who fill up weekly can make substantial savings by avoiding the six most expensive days in the price cycle."
"Motorists that can fill up less frequently, however, and therefore buy petrol when prices are falling can save much more," he said.
"For example, avoiding buying petrol on the 10 days around the price cycle peaks would see motorists save 3.8–6.1 cpl in the capital cities. This would see annual savings of $141 million in Sydney, $124 million in Melbourne, $68 million in Brisbane and $55 million in Adelaide.
"For those seeking to save money a little effort can see large savings.
"Our advice for those looking to save even more, say 15–20 cpl, or $9–12 a tank, is to time your purchases by using the price cycle advice on the ACCC website, then use fuel price transparency apps or websites to find the most competitive fuel price near you.
"There can be significant price differences between sites at different points in the price cycle, so motorists that shop around can save themselves a lot of money."