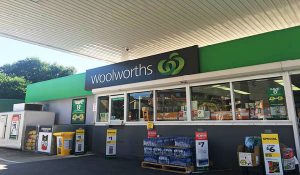 Woolworths has reportedly done a deal to sell all 540 of its petrol stations across the country.
The deal is worth $1.72 billion, and was sold to British company EG Group who operate around 4700 sites across eight countries, TheWest.com.au reported.
The 15-year deal will still enable Woolworths customers to receive fuel discounts and earn rewards points. Woolworths will also continue to supply the food to the petrol sites.
The deal will result in around 4000 employees moving to the employment of EG.
EG co-chief executive Moshin Issa said the company was committed to investing in the Australian operation and introducing leading retail brands.
"This is another exciting international milestone on our growth journey," Mr Issa said.
The sale is expected to be completed in early 2019 and comes after BP pulled out of a deal with Woolworths in July 2018.